PROMOTIONS AND OFFERS
Discounts on multiple DJI, EMLID and Pix4D products
We offer all kinds of technical solutions for companies and individuals. We advise you and inform you of everything.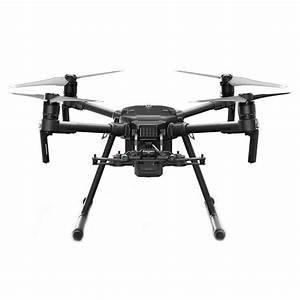 DJI Matrix 210 (v2)

Secure payment

Shipping in 24/48 h.

Technical advice
Available in stock.
The Matrice 210 Series is not available for automatic online sale at DJI brand discretion.
Request a quote using this form
DJI Matrice 210 – Industrial Series
Made to last.
Designed to fit.
The ultimate aerial platform has a robust design and is easily configurable to serve as a solution in a wide variety of industrial uses. The M210 V2 series includes improvements in intelligent systems, flight performance and information security, as well as the boarding capacity of multiple cameras.