GPS Reach KIT UAV Mapping (Reach Rs+ & Reach M+)
The GPS Reach KIT UAV Mapping is a complete package for drone flights for photogrammetric uses with PPK or RTK system. Includes GNSS drone system and GNSS ground system suitable for acting as a base or as an independent team of classic surveying.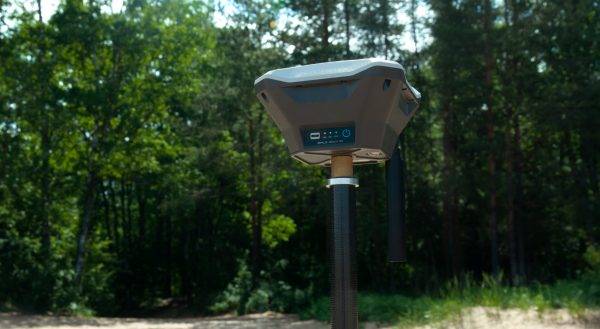 Pack consisting of 1 GNSS Reach RS+ and 1 Reach M+ equipment for photogrammetry using PPK or RTK

With RTK GNSS receiver with control application included to perform surveys, point taking and navigation with centimeter precision in addition to acting as a base for PPK post-processing.
Taking points of unique elements in the terrain (Dianas, GCP, Support, etc.)
With Reach RS+ and its native application it is possible to create point-taking projects in the field. When working in the field each point can be assigned a custom name and offset. The results can be downloaded from the project list and exported to multiple formats such as DXF (Autocad, MicroStation, Standar CAD), CSV, GeoJSon and Shapefile (ESRI).
It is also possible to connect the Reach RS+ GPS to classic surveying software used in external notebooks thanks to its easy connectivity. Ask us about it.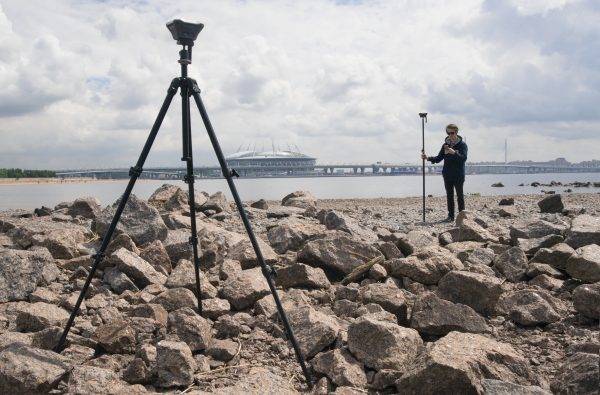 Rethinking points
The Point Stakeout or Rethinkout feature allows you to import a list of points to rethink them in the field. The native app provides instructions for reaching them. Imports traditional formats (DXF, GeoJSON, and Shapefile).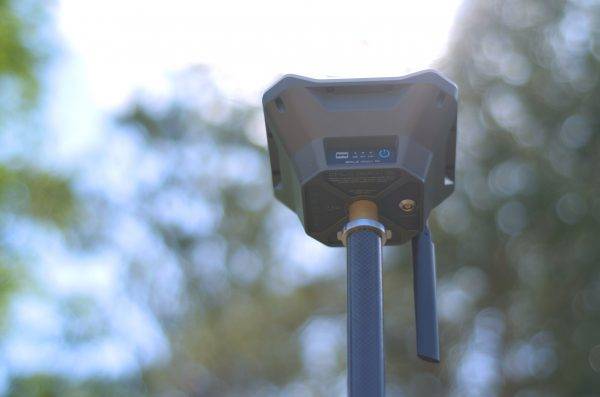 Reference station. Base Mode

Use Reach RS+ to set up your own base station. Transfer corrections over the network into NTRIP/TCP or radio link. The logs obtained by the base are stored on the computer for download by post-processing later. Records are saved and exported in RTCM3 and RINEX format.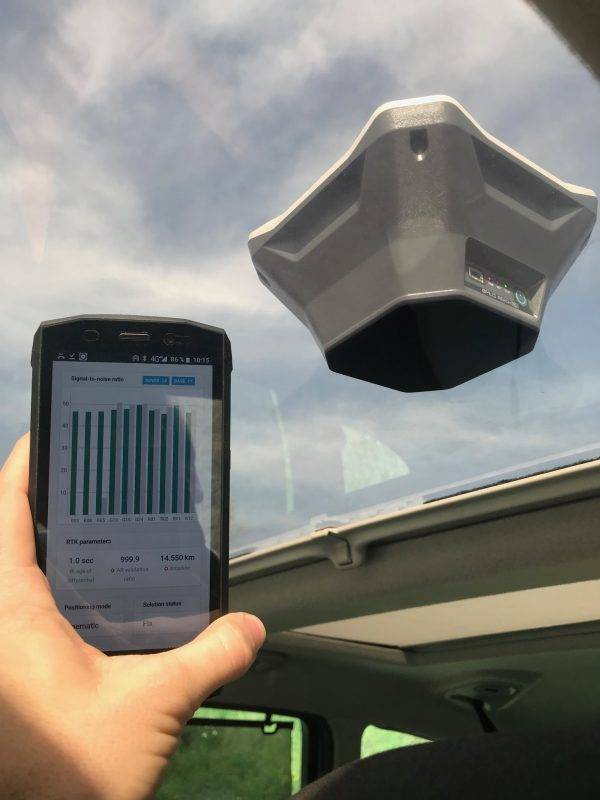 RTK positioning system for navigation (including additional radio link in Reach M+)

The Reach M+ system calculates coordinates in real time with centimeter precision and transmits them in NMEA or binary format via UART, Bluetooh or Wi-Fi.

PPK for drone mapping. Centimeter accuracy without GCP.

The module records the precise positions at the exact moment when each photo is taken.
Compatible with ATygeo PPK
The tool ATygeo PPK facilitates the workflow of GPS equipment with PPK technology, as it performs the post-kinematic process automatically and incorporates all the useful information in the metadata of the camera images (corrected positions, precisions, etc.) facilitating the further treatment with photogrammetry software such as PIX4D®, Agisoft MetaShape®, ContexCapture®, TBC® and others.
Native App ReachView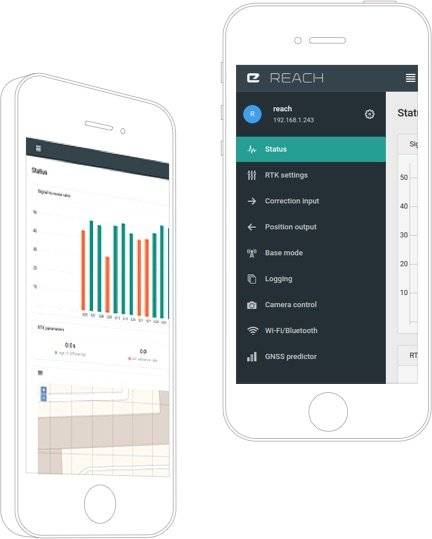 With the free native ReachView app, you can control and configure your device. This tool is available in iOS, Windows, Android and Linux formats.
Help with setup
Easily configure the correction input, solution output, update rate, and satellite systems in use. Manage Wi-Fi and Bluetooth connections.
Health monitoring and control

ReachView shows the current strength of the satellite signal, the visibility forecast of the constellation, its location on a map, and more.
Inspection tool

Built-in tools for data collection. Record geolocations with specific accuracy. Import and export in industry standard formats.
Records management

Logs are automatically written to internal memory. View a list of records and download them using the ReachView app.
Online support

---
Ask us any questions about this device via our email and visit the official EMLID forum and product support community.