PROMOTIONS AND OFFERS
Discounts on multiple DJI, EMLID and Pix4D products
We offer all kinds of technical solutions for companies and individuals. We advise you and inform you of everything.
Sale!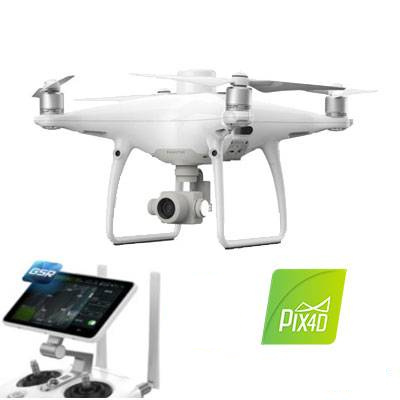 Secure payment

Shipping in 24/48h

Technical advice
DJI Phantom 4 RTK + PIX4D mapper
PACK TOPOGRAFIA LITE DJI PHANTOM 4 RTK (Phantom 4 RTK+ PIX4Dmapper Pro)
LIMITED EDITION PROMOTIONAL PACKAGE WITH PHANTOM 4 RTK TO MAKE SURVEYWITH DRONES
This promotional initiation pack consists of a commercial consumer RPAS model Phantom 4 RTK licensed from PIX4D mapper Professional (rental or permanent) that allows unrestricted processing in PIX4D mapper Desktop and PIX4D mapper Cloud. This promotion includes all the functionalities of the software, updates and personalized support in Spanish.
The Phantom 4 RTK provides its users with information with a centimeter level of accuracy with fewer ground control points than previously needed.
Positioning with centimeter accuracy
The Phantom 4 RTK includes a fully integrated RTK module that provides real-time centimetric position information for absolute accuracy in image meta-information. Right next to the RTK receiver is a redundant GNSS module, allowing you to maintain flight stability in places with poor signal reception, such as densely populated cities. The combination of these two modules allows the Phantom 4 RTK to optimize flight safety while ensuring that as accurate information as possible is achieved for complex prospecting, mapping and inspection tasks.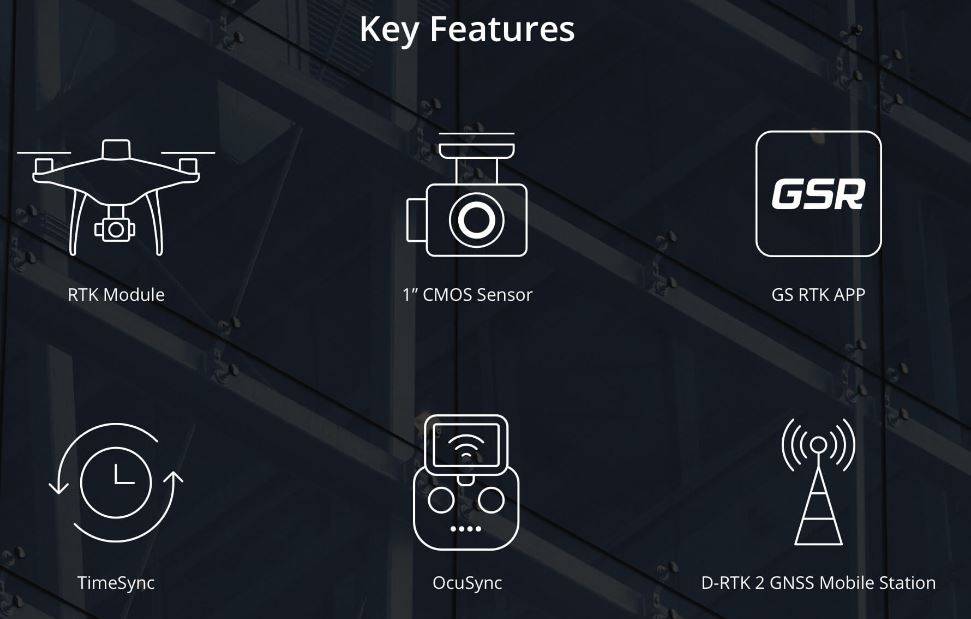 The Phantom 4 RTK adapts to any workflow. You can connect your positioning system to the D-RTK 2 mobile station, to NTRIP (Network Transport of RTCM via Internet Protocol) via a 4G accessory or a local Wi-Fi network, or store satellite information for use in PPK (Cinematic Postprocessing).
Get accurate data with TimeSync
The new TimeSync system has been created to continuously synchronize the flight controller, camera and RTK module, to take full advantage of the Phantom 4 RTK positioning modules. In addition, TimeSync ensures that all photos will use the most accurate meta-information and secures positioning data to the center of the CMOS – optimizing the results of photogrammetric methods and allowing the image to achieve a level of accuracy centimeter.

Dedicated flight planning app
A new GS RTK app gives users more possibilities to control their Phantom 4 RTK, with two planning modes (photogrammetric and trajectory) that join the traditional flight mode. Planning modes allow the pilot to set the drone's flight path and set parameters such as overlap ratio, altitude, speed and camera settings, among others. This allows you to automate mapping or inspection workflows.
The GS RTK application has been created with its users in mind, and has numerous functions designed for specific mapping or inspection workflows. The app allows you to directly upload KML area files to plan flights in the office, has a shutter priority mode with which exposure stays constant on all photos, and a strong wind alarm prevents pilots from adverse weather conditions.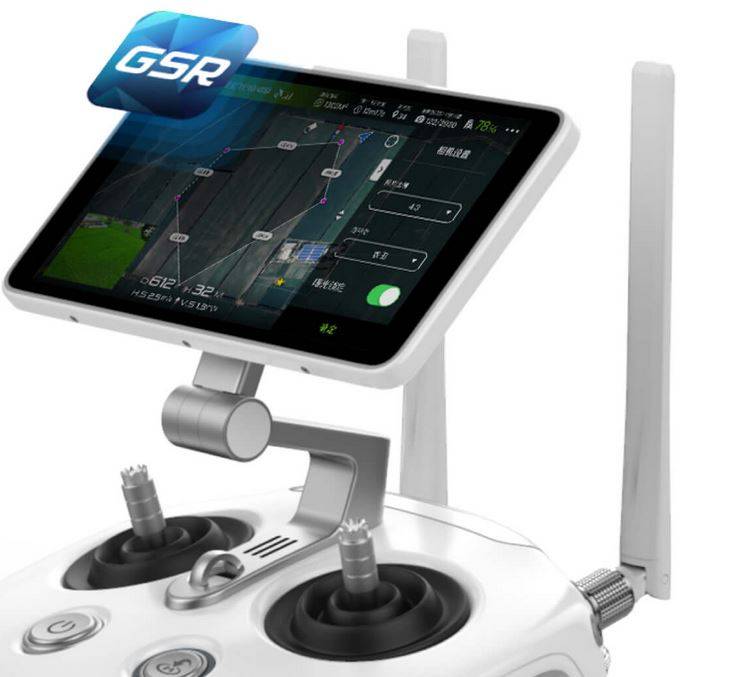 Hassle-free compatibility with the D-RTK 2 mobile station
Complement your Phantom 4 RTK's missions with the D-RTK 2 mobile station and get real-time drone relative position data to form a precise prospecting solution. The mobile station's robust design and OcuSync 2.0 transmission system ensures centimeter precision data collection with your Phantom 4 RTK in all situations.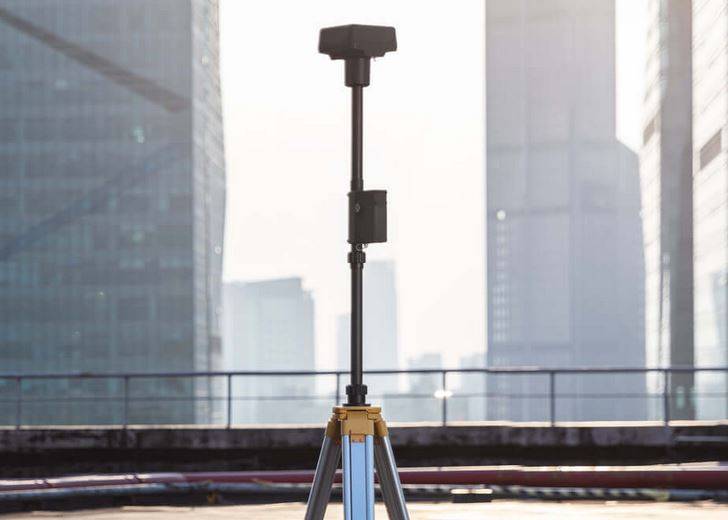 Compatible with PIX4D workflow in Cloud and Desktop thanks to the PIX4D license included in the pack.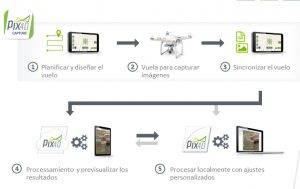 Software for post-processing images using PPK
You will be able to perform cinematic post-processing of images captured with your Phantom 4 RTK without the need for a permanent ground-based connection and without connecting to the reference station via phone. Forget about signal quality loss and images without differential correction thanks to ATygeo PPK software (compatible with Phanton 4 RTK).
If you are interested in purchasing this software with your Phanton 4 RTK write to us at uav@atyges.es
If you would like more information, please contact us" link"mailto:uav@atyges.com"target"_self"]
Excellent software for processing drone images, excellent communication, nice people! Thank you so much. Highly recommend their software!
Great team with experienced professionals. I experienced quick response from the technical support team eventhough I was not their customer. Thank you Fede A and your team.
Esteban Laffitte
2021-12-19
Gran equipo de profesionales, siempre dispuestos a aclarar cualquier duda tanto en la pre como en la post-venta. Enhorabuena por el servicio qué ofreceis y la calidad de los productos que vendeis.
JOSÉ ANTONIO MARTÍNEZ SÁNCHEZ
2021-12-17
He colaborado con ellos, son muy profesionales y muy recomendables.
Jose Maria Marin Poley
2021-09-23
Hasta ahora todo correcto y rápido.
La atención al cliente ha sido excelente. Envío a Canarias sin complicación. Recomendado.
Complete system for surveying with drones with an RTK system.
Additional information
| | |
| --- | --- |
| Licencia PIX4D mapper | Monthly rental license, Permanent license, Annual rental license, PIX4D demo license 15 days 100% functional |
| D-RTK High Precision GNSS Mobile Station | Only Phantom 4 RTK, Phantom 4 RTK + D-RTK High Precision GNSS Mobile Station |