PROMOTIONS AND OFFERS
Discounts on multiple DJI, EMLID and Pix4D products
We offer all kinds of technical solutions for companies and individuals. We advise you and inform you of everything.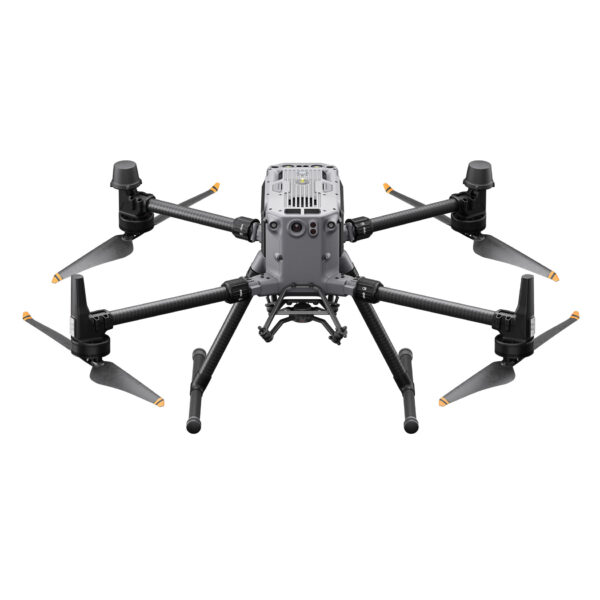 Secure payment

Shipping in 24/48h

Technical advice
DJI Matrice 350 RTK
DJI Matrice 350 RTK: the most versatile and safe drone in its category for professional applications
The Matrice 350 RTK is the new DJI chef car, increasing the communications of its predecessor, the Matrice 300 RTK, with the new O3 Enterprise system, with 4 communication antennas and an improved GNSS RTK system; Maintaining great autonomy from his predecessor to reach 55 minutes of flight. It is powered by two TB65 batteries at the same time, which allows it to be exchanged hot (remove one of them to replace without disconnecting the equipment in the meantime). It is also equipped with anti-collision sensors on six sides, so that it charges 360 degrees while traveling.
The Matrice 350 RTK is fully compatible with all loads and Enterprise sensors that can be used with the Matrice 300 RTK and can also use its predecessor's TB60 batteries.
This equipment was designed to carry several sensors, highlighting them, depending on their use:
Mapping or topography applications: Zenmuse P1.
LiDAR point cloud generation and asset recognition applications: Zenmuse L1 and Zenmuse P1.
Precision agriculture applications: Micasense RedEdge P, Micasense Dual RedEdge-P, Micasense Altum-P.
Installation inspection applications: Zenmuse H20T.
SAR search and rescue applications: Zenmuse H20T and Zenmuse H20.
Visual inspection and security application: Zenmuse H20.
Excellent software for processing drone images, excellent communication, nice people! Thank you so much. Highly recommend their software!
Great team with experienced professionals. I experienced quick response from the technical support team eventhough I was not their customer. Thank you Fede A and your team.
Esteban Laffitte
2021-12-19
Gran equipo de profesionales, siempre dispuestos a aclarar cualquier duda tanto en la pre como en la post-venta. Enhorabuena por el servicio qué ofreceis y la calidad de los productos que vendeis.
JOSÉ ANTONIO MARTÍNEZ SÁNCHEZ
2021-12-17
He colaborado con ellos, son muy profesionales y muy recomendables.
Jose Maria Marin Poley
2021-09-23
Hasta ahora todo correcto y rápido.
La atención al cliente ha sido excelente. Envío a Canarias sin complicación. Recomendado.
Additional information
| | |
| --- | --- |
| Packs | Worry-Free Basic Combo 12 months, Worry-Free Basic Combo 24 months, Worry-Free Plus Combo |