Parrot ANAFI THERMAL
The thermal imageN drone that revolutionizes the way you work
Parrot Anafi Thermal is a complete drone that adapts to all your needs:
Professionals in construction and public works; experts in civil security and rescue; energy producers and distributors or environmental protection professionals;
Easily and without any risk, you will be able to perform thermal and visual analyses, even in complex environments. You'll get more efficiency, accuracy and reactivity.
An all-inclusive package: Drone + dual sensor (thermal and RGB) + piloting and analysis application.
Just 315g of weight with a unique folding design to carry everywhere;
2 cameras: FLIR® thermal and 4K HDR with 21 MPx Sony sensor. 3-axis stabilization and inclination at 90 o to observe even below structures;
up to 78 min of accumulated flight (3 batteries);
easy to use thanks to the FreeFlight 6 app.
Parrot Anafi Thermal is an APPROPRIATE SOLUTION FOR THE FOLLOWING NEEDS
Visual and thermal inspection
Prioritize and anticipate maintenance works

The 2-in-1 Parrot Anafi Thermal drone allows visual and thermal inspection of maintenance, rehabilitation or energy improvements. An innovative inspection that allows to detect energy losses in buildings, even in hard-to-reach areas, to be able to determine which jobs are priority.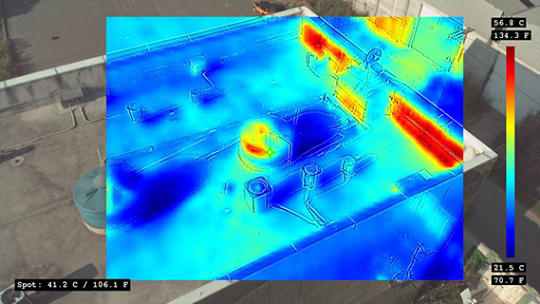 Fire prevention thanks to The Parrot Anafi Thermal
Gain time and control on fires
Anticipate hazards, identify risks, make urgent decisions: Parrot's solution takes over to ensure human safety and to be able to control fires more quickly.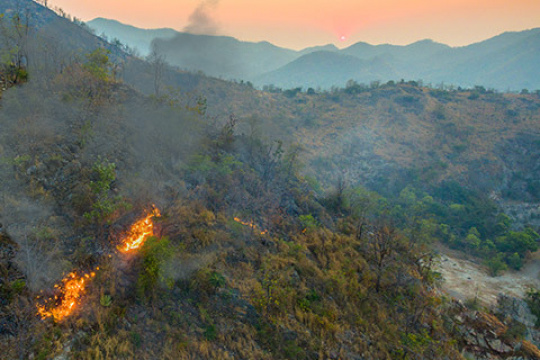 Searching and saving people
Life-saving technologies
Parrot's solution offers a greater panoramic view of a place, as well as a thermal perspective. A decisive innovation for missing persons rescue and rescue teams.