Reach RS2+ GPS Survey Kit consists of a pair of Reach RS2+ multi-frequency GNSS receivers for Rover/Base configuration.
Reach RS2+ GPS equipment is a multi-frequency GNSS GPS receiver for technical uses with centimeter precision and a control application included for surveying, taking points and navigation.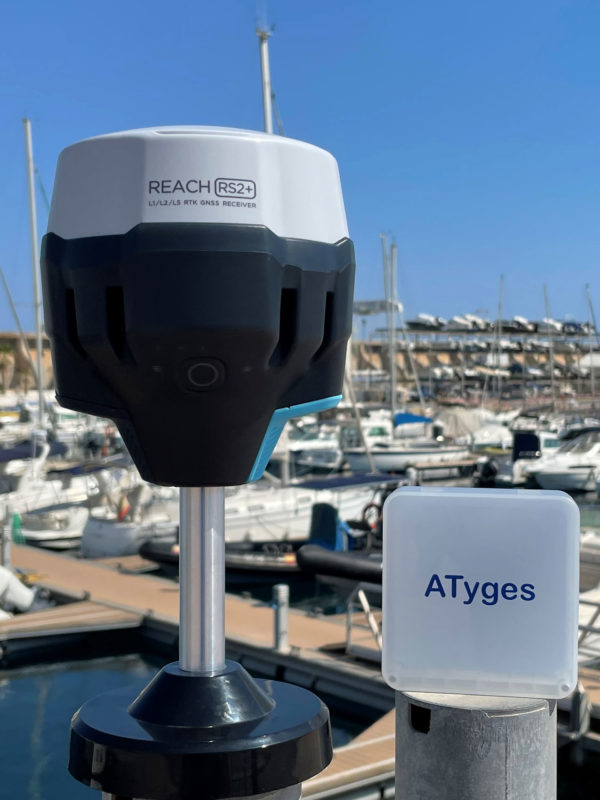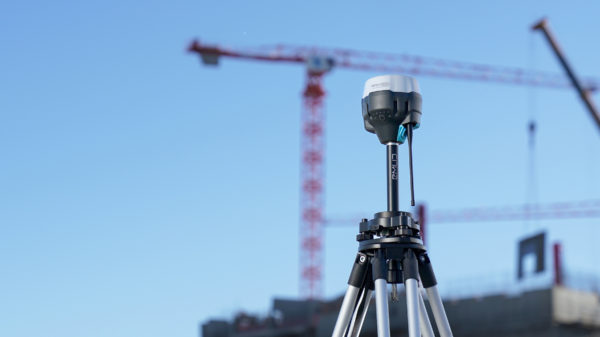 Gets a fix in seconds
---
Reach RS2+ obtains a fixed solution in just a few seconds and maintains strong performance even in harsh conditions. Centimeter accuracy can be achieved at ranges of 60 km in RTK and 100 km in PPK mode thanks to the multi-frequency technology it incorporates.
PPP support
---
RINEX data are compatibles with PPP services, so now you can get centimeter-accurate results anywhere. Process RINEX files in an online service and get a position with absolute precision. Supports GPS, GLONASS, BeiDou, Galileo and QZSS with L1OF, L2OF, L1C/A, L2C,E1B/C, E5b, B1I B2I signals.
Built-in LTE modem
---
GPS RTK Reach RS2+ has a new low-power modem with global coverage LTE technology. Corrections can now be accessed or streamed via NTRIP independently, without relying on an internet connection on your phone.
22 hours on 1 charge
---
Up to 22 hours of autonomous work when logging data and up to 16 hours as an LTE rover with GPS RTK Reach RS2+, even in cold weather, no need to carry spare batteries anymore. Reach RS2+ can be charged from a conventional USB charger or via a PowerBank via USB-C.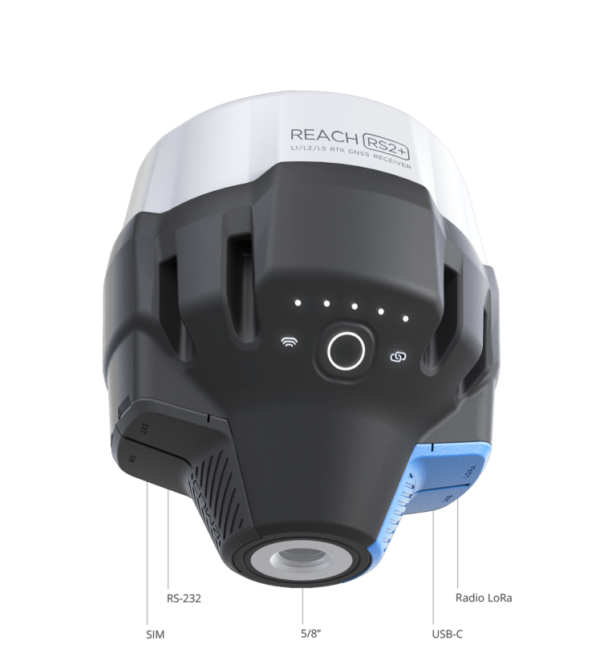 Surveying with ReachView 3
---
The easiest software to use for data collection, which is available for both Android and iOS. With ReachView 3 you can take and stake out points and control all the features of Reach RS2+. Setting up a base station, logging RINEX data, setting up NMEA output can all be done with ReachView 3.
Export data in multiple formats

DXF, CSV, GeoJSON and ESRI Shapefile

Import data in multiple formats

Register and store RINEX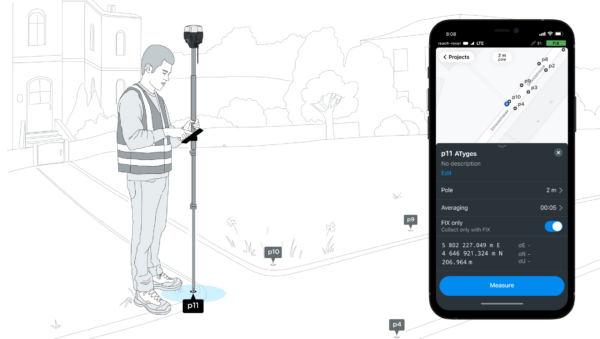 With ReachView 3 it is easier and intuitive to capture coordinates.

Using EPSG and IGN logs, it supports over a thousand coordinate systems from around the world to capture points in multiple reference systems.

In addition, ReachView 3 also allows you to work with different geoid models.

ReachView 3 allows you to work with projects with thousands of captured points, allowing fluid navigation through the project data thanks to its new, more intuitive user interface and greater capabilities.

Point snapping and stakeout tools now have expanded features and are more intuitive to use.

Time averaging fields (epochs), automatic names and point description have been added in the point capture.
Manage multiple NTRIP profiles now from within ReachView 3. Set up multiple NTRIP profiles with different access data and settings, and easily switch correction sources from within the ReachView 3 application.
Logging in RINEX: record raw data, position, and base correction logs
---
Use Reach RS2+ to set up your own base station. Transfer corrections over the network, via NTRIP/TCP or LoRA radio, or log base readings for post-processing. Reach RS2+ works with multiple rovers on the market and is compatible with Reach RS2, Reach RS+, Reach M2 y Reach M+.
It is compatible with other receivers on the market and can work in real time with drones such as DJI Matrice 300 RTK.
Any receiver that supports RTCM 3 and NTRIP. External radios are supported via RS-232.
PPK: Post processing cinematic.
---
Use Reach RS2+ to capture data in the field and post-process it later.
Record raw data, position, and base correction records. Point collection and RAW data logging are separate processes and can be used simultaneously.
ReachView 3 has a simple and intuitive interface for configuration and log control.
You can use ATygeo PPK or Emlid Studio tools to perform kinematic data post-processing.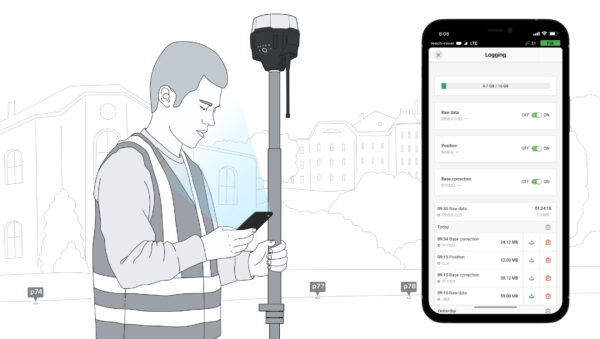 RINEX's RAW data logs are compatible with PPP services, so now you can get centimeter-accurate results anywhere on Earth. Process RINEX files in an online service and get a position with absolute precision.
You can use your GPS RTK Reach RS2+ with professional third-party surveying applications
---
With the free native Reach View 3 app you can fully control your Reach RS2+ GPS, but if you want you can use traditional survey software and leave your workflow unchanged.
GNSS Reach RS2+ receivers are compatible with professional third-party surveying applications such as TCP-GPS, Carlson SurvCE/SurvPC, QGIS, Magnet Fields, etc.
If you already have a software with your topographical GPS, take advantage of your investment or request a quote if you wish to acquire optional topographical software.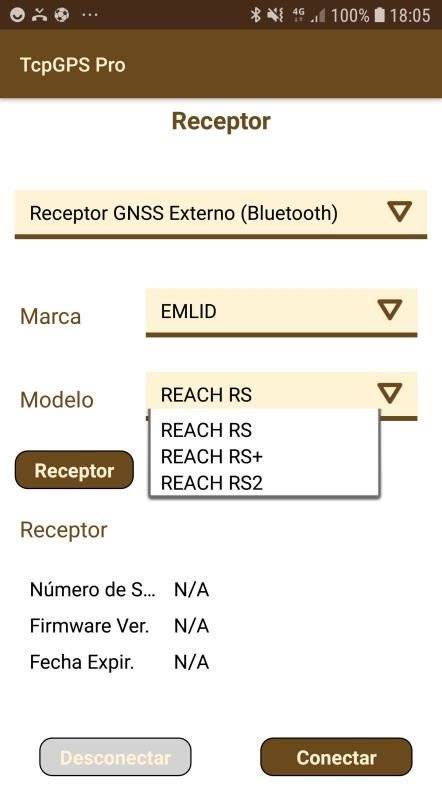 Real-time position streaming in NMEA
---
Reach RS2+ can send precise coordinates via Bluetooth or Wi-Fi. The RS-232 interface allows Reach RS2+ to be connected directly to an autosteer system.
Reach RS2+ provides standard NMEA data used by most GIS applications. Simply connect your device to Reach via Bluetooth or with a cable, and turn on "Position Output" in ReachView 3.
Compatible Apps

MachineryGuide, AgriBus-Navi, Efarer, Agripilot

Solution Format
Reach can turn on and off automatically
---
Reach RS2+ can be turned on and off in sync with an external battery connected via RS-232. This helps when the power button is hard to reach. For example, if the receiver is placed on the roof of a tractor or on the roof of a building.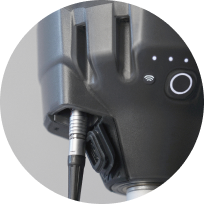 What does the GPS RTK REACH RS2+ Survey Kit include

?:
Reach RS2+ Survey Kit includes two receivers complete with their LoRa antennas, USB cables, and a carrying case with strap for each receiver.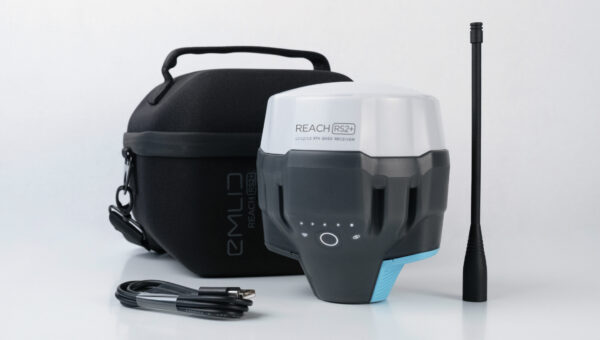 GPS RTK Reach RS2+: A device designed to be resistant
Engineered to perform in even the most demanding environments.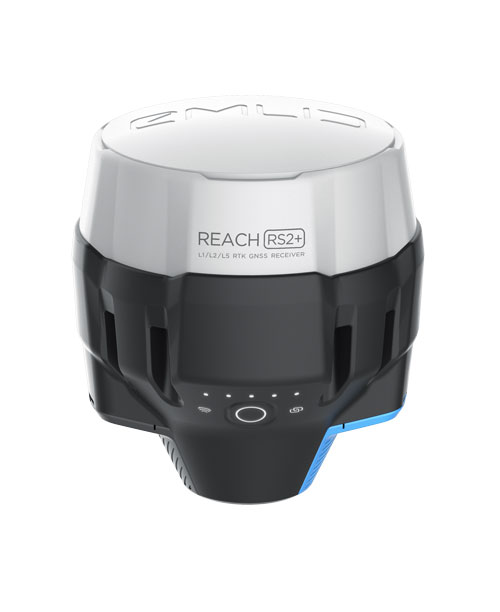 Ready to work in all environments
Reach RS2+ is waterproof to a depth of 1 meter. All connectors are completely sealed and protected from water and dust with silicone plugs.
-20ºC … 65ºC
We thoroughly tested and tested Reach RS2+ in conditions that simulate the coldest winters and hottest summers.
Polycarbonate Body
Polycarbonate, an extremely durable material used in bulletproof glass, makes Reach RS2+ impact resistant.
Elastomer covered
Rubber-like material that forms a cushion around the entire device. In a sophisticated and careful manufacturing process, the elastomer is permanently bonded to the polycarbonate base. So if your tripod falls over, Reach RS2+ won't break.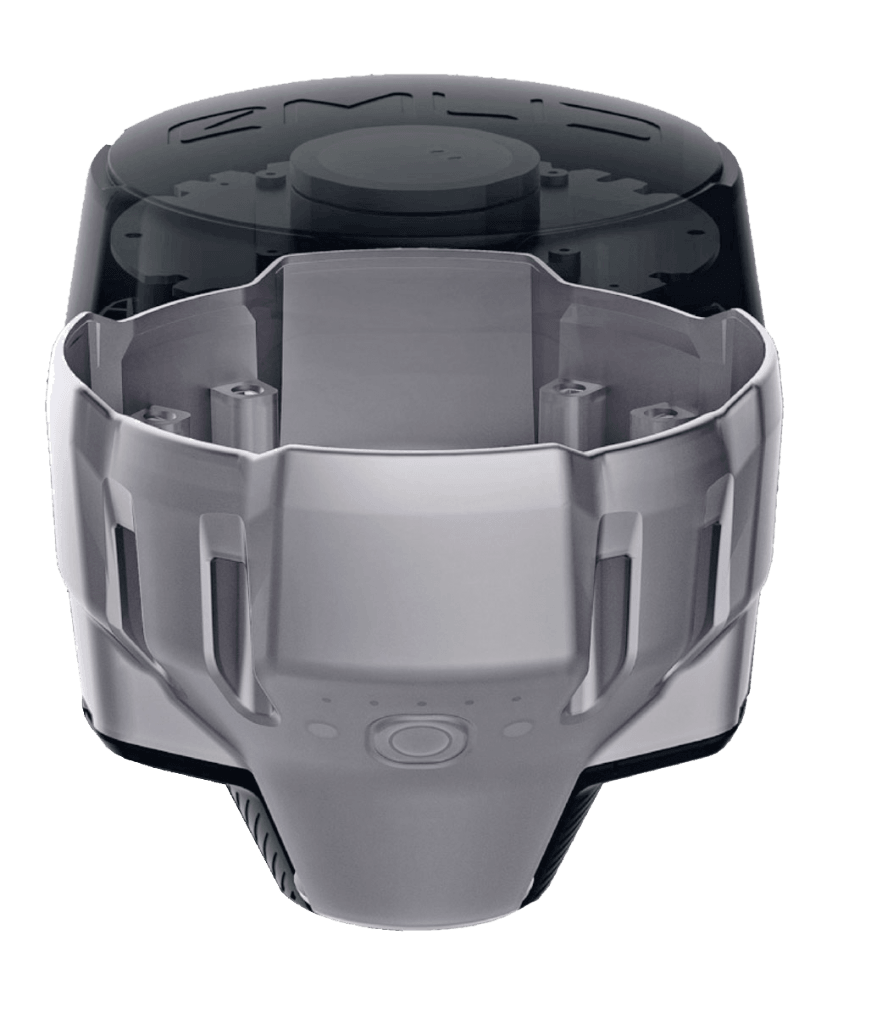 Rugged 5/8″ mount
The high-precision CNC threaded support is placed over the molding process, remaining solidary with the GPS, facilitating the anchoring to poles and tripods and helping to dissipate the heat generated by the electronic components.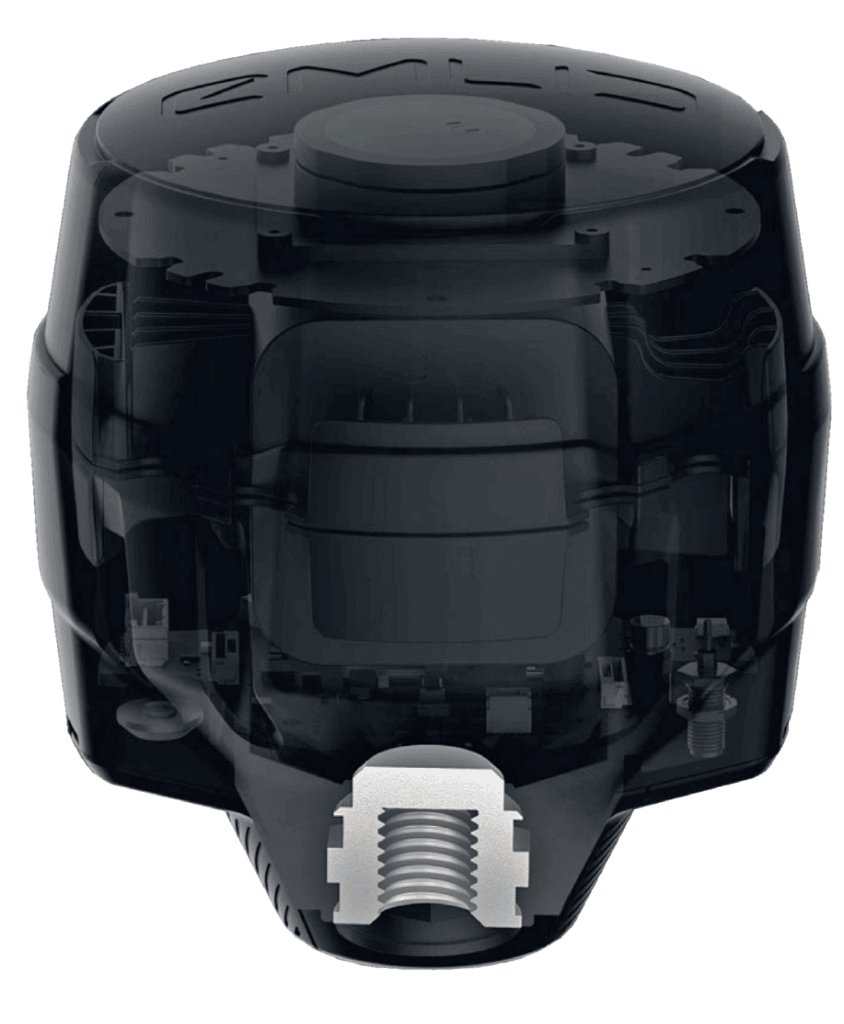 LoRa Radio
868/915MHz: Frequency range.

Up to 8 km at o

nly 100 mW.

300% more range

compared to FSK radios of the same power

LoRA Spread Spectrum Modulation can operate over distances up to 4 times longer compared to traditional FSK radios at the same output power.

This gives the Reach RS2+ robust radio performance without sacrificing battery life.

The LoRa radio is used to connect the rover to the base when fixes are not available online.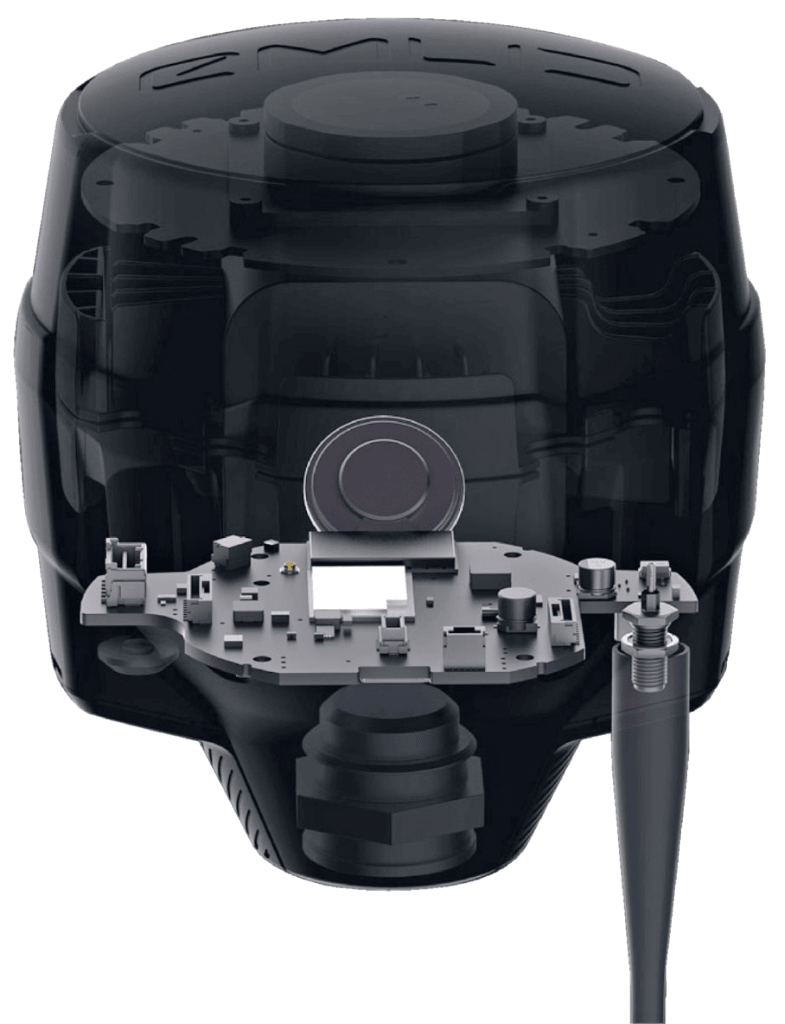 Industrial battery
LiFePO4
Industrial battery that correctly handles high and low temperatures.
USB-C
Reach RS2+ charges from any USB port or PowerBank.
More than 2000 charge cycles
The battery supports more than 2000 charge and discharge cycles maintaining its original capacity.
Reach RS2+ works up to 22 hours in static recording and up to 16 hours in RTK with the SIM modem activated. Take the worry out of having spare batteries and replacing them in the field. Hot swaps are a thing of the past.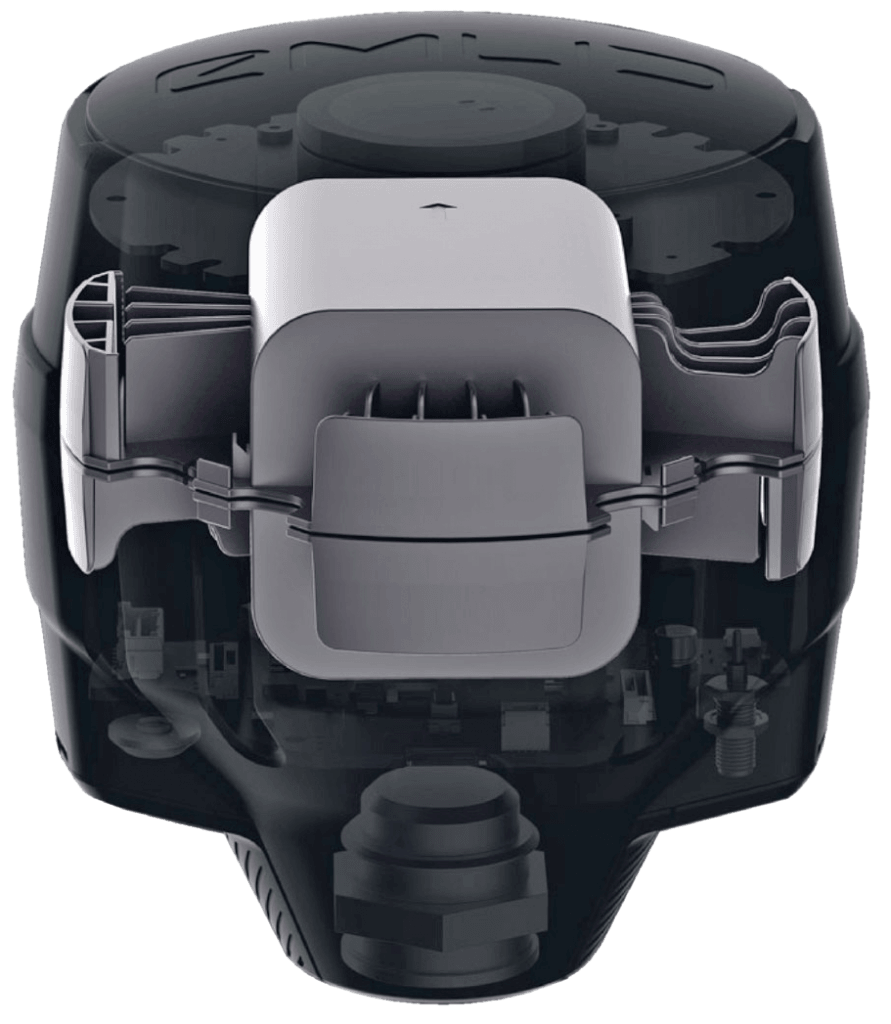 Dimensions and weight
126 x 142 mm.

Fits in a small bag.

950 g.

Weighs less than a traditional pole.