MAVIC 2 PRO PPK : DRON DJI MAVIC 2 PRO WITH GNSS L1/L2 PPK antenna INCLUDED
MAVIC 2 PRO PPK consists of a DJI Mavic 2 Pro drone with the PPK Mavic 2 Pro Kit installed. This kit is an accessory for the DJI MAVIC 2 Pro equipped with GNSS L1/L2 antenna, control electronics and kinematic post-processing software to obtain coordinates with centimeter precision of the orthocenters of photos captured with the Mavic 2 Pro for use in surveying applications and where accuracy is of great importance.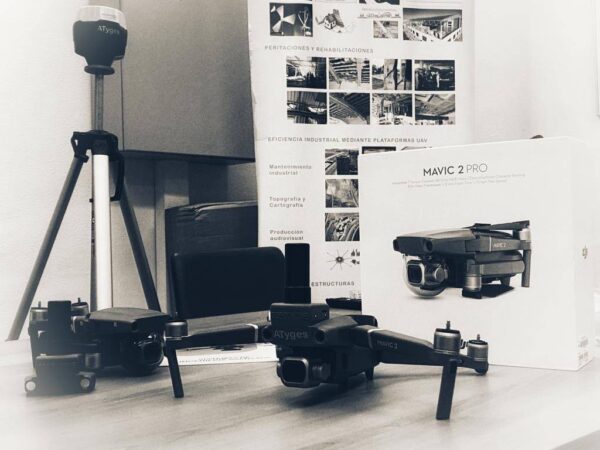 The PPK Mavic 2 Pro Kit turns the Mavic 2 Pro into a powerful photogrammetry tool thanks to this kit that allows you to add a high-precision GPS system to the equipment. This avoids the tedious task of taking support points on the entire surface of the lift.
The kit includes multi-frequency GNSS system, L1/L2 GPS antenna and post-data processing software.
It can be supplied in two formats:
As an update on a DJI MAVIC 2 PRO that already has the customer: KIT PPK Mavic 2 Pro,
or sold to handle together on a new MAVIC 2 PRO (which corresponds to this product).
The system can work with any baseline with the ability to store rhineing RINEX data. You can use free public database observation files or take them with your own GNSS receiver.
If you do not have GPS receivers, or you have already obsolete equipment, we recommend purchasing any of our receivers: Reach RS2 and Reach RS+: excellent accuracy at the best price on the market.
MaVIC 2 PPK Flight Case Study:
Access to processed example Mavic 2 PPK – ATyges (Click on the image to see results)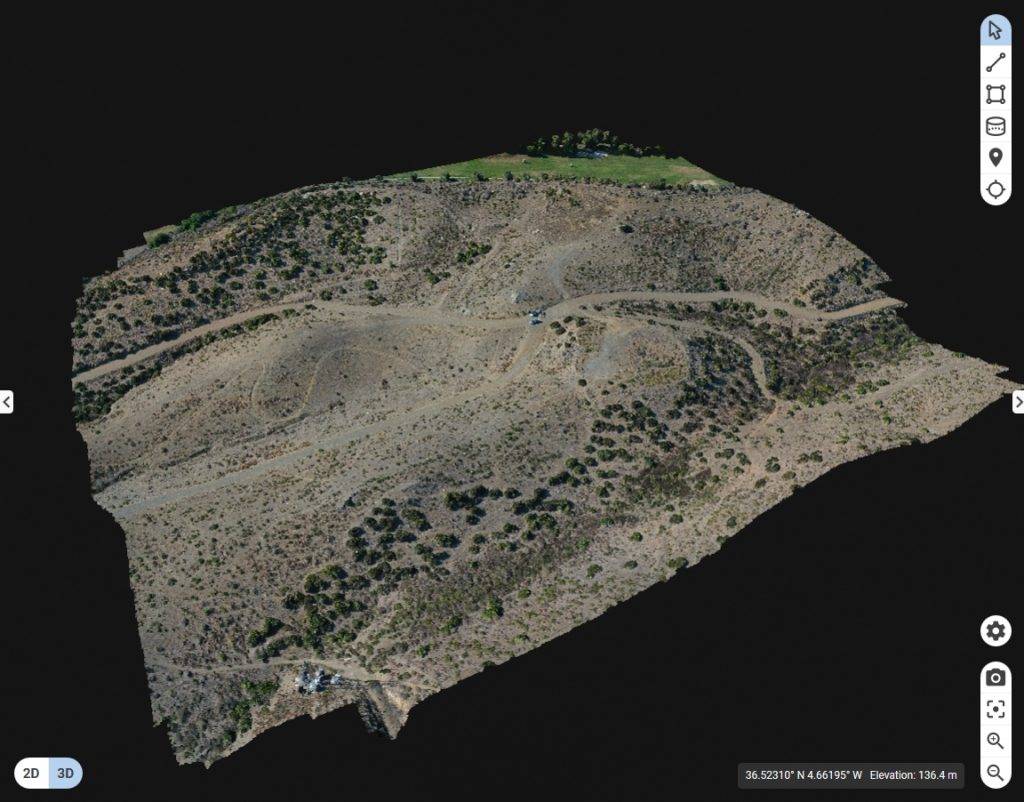 Powered by Topodrone
Mavic 2 Pro integrates the new Hasselblad camera
Manufactured in Sweden, the Hasselblad cameras are known for their ergonomic design, their determined commitment to image quality and the quality of Swedish craftsmanship. The Hasselblad cameras were born in 1941 and have captured some of the most iconic moments of the last century – including the arrival of man on the Moon. As a result of a collaboration with Hasselblad and two years of relentless research, the Mavic 2 Pro is equipped with the new Hasselblad L1D-20c camera. The L1D-20c uses Hasselblad's HNCS (Hasselblad Natural Colour Solution) technology to capture stunning 20-megapixel aerial images with incredibly detailed color.