Parrot Bluegrass Fields
The complete drone solution for the agriculture sector
Parrot Bluegrass Fields is a complete, ready-to-fly drone solution suitable for the entire crop analysis workflow.
With Parrot Bluegrass Fields farmers have the information they need to maximize their yield and improve the quality of their crops.
The Parrot Bluegrass Fields solution includes:
• The robust and easy-to-fly Parrot Bluegrass drone
• The industry-leading Parrot Sequoia multispectral sensor and a 14 MP RGB front camera.
• The ParrotFields mobile app to simplify the entire workflow in the field (one year of subscription).
• Full access to Pix4DFields software, desktop and cloud, for advanced and detailed analysis of the information collected (one year subscription).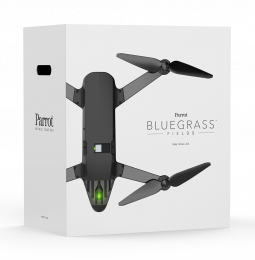 Quadcopter drone, effective, robust and easy to use
Parrot Bluegrass Fields is a robust and easy-to-use quadcopter drone designed for crop mapping and aerial inspections.
It can cover large fields up to 65 ha at 122 m and can fly low for higher resolution up to 0.9 cm/px to 10 m, in single image.
Vertical takeoff and landing (VTOL) ensures efficient operation, even in small areas.
Includes three batteries (25 minutes of battery flight) for extended flights with ease and confidence.
With Parrot Bluegrass Field's robust professional-grade carbon fiber structure, you can work in the toughest environments.
The intuitive Parrot Skycontroller 2 adapts to the needs of each rider.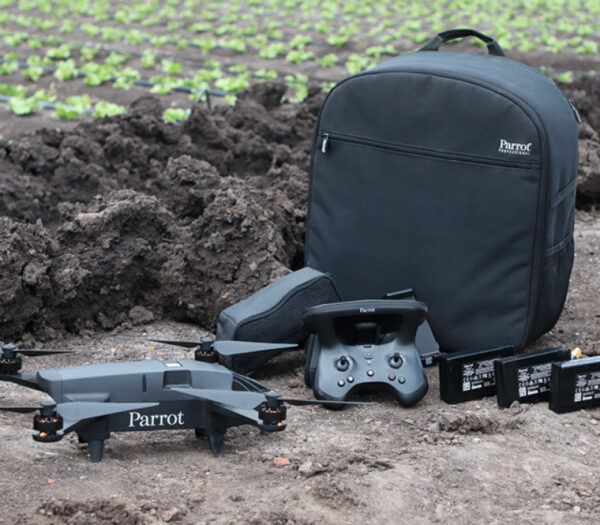 Versatile Visual inspection and crop mapping
Equipped with two integrated multipurpose sensors, Parrot Bluegrass Fields is the ideal drone solution for visual inspection and crop mapping.
The industry-leading Parrot Sequoia multispectral sensor provides more accurate crop mapping:

Four multispectral monobands (red, green, red border, near infrared), 1.2 MP, global shutter
Multispectral GSD of 11.5 cm/px at a flight height of 122 m

14MP front RGB camera for fast, effective and immediate scanning of problem areas, including full HD 1080p quality photos and videos.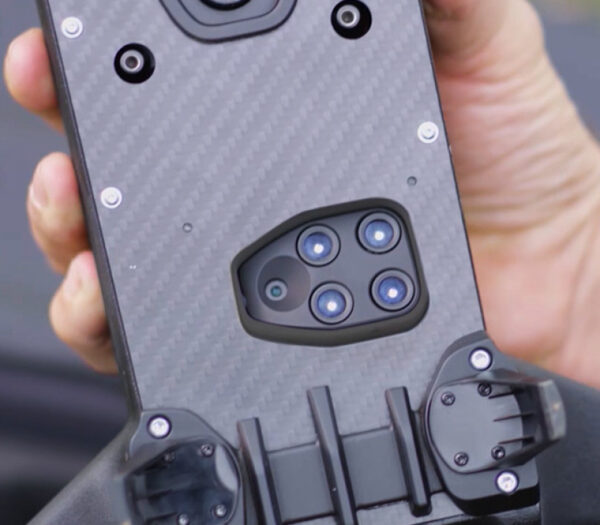 Practical field images with the ParrotFields mobile app
With Parrot Bluegrass Fields, mapping and inspection are quick and easy.
Perform fully automatic and manual flights on your crops.
Generate NDVI maps during the flight in real time.
Get the data you need faster. Compare NDVI maps to control the evolution of your crops from the comfort of your mobile device.
Explore areas of interest with Parrot Bluegrass Fields' exclusive, semi-automatic inspection flights.
Take photos and record videos whenever you want with Parrot Skycontroller 2.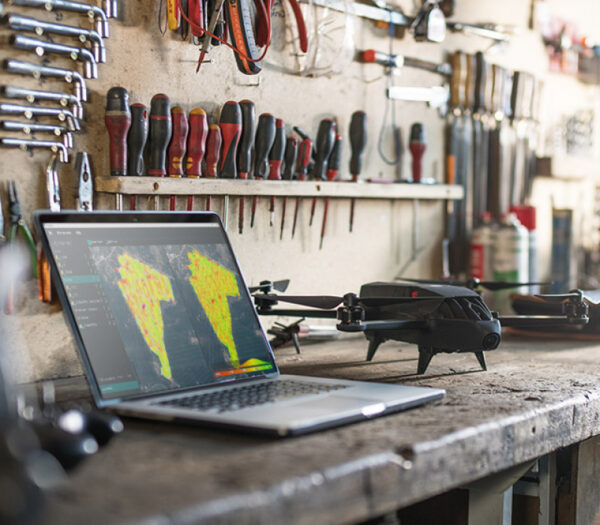 Parrot Bluegrass Fields: The best way to work in the field
Parrot Bluegrass Fields offers professional farmers an excellent way to work thanks to its unique combination of a rugged drone, precise sensors, the simple ParrotFields mapping and inspection application and robust software post-processing for the agricultural sector. Parrot Bluegrass Fields is the only complete drone solution designed to make data collection simple, fast and efficient.